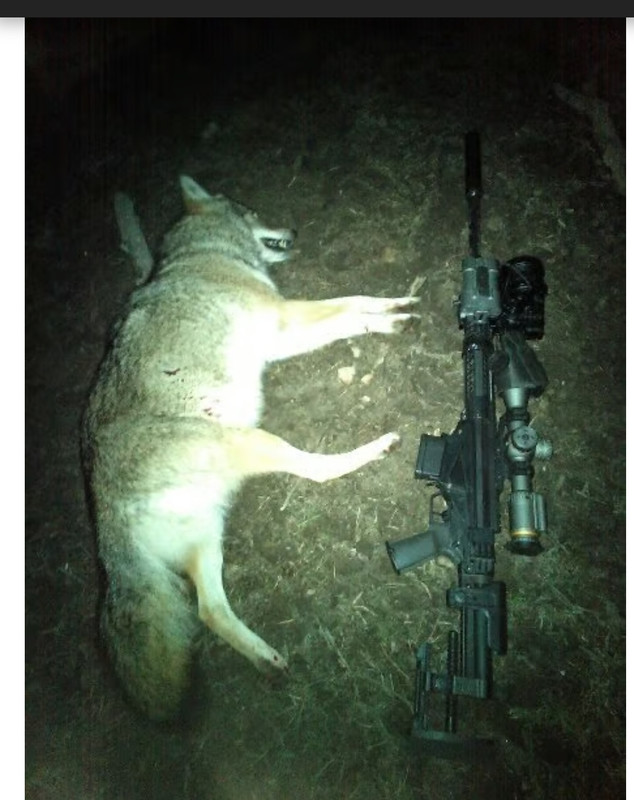 Just goes to prove if you have an Unlimited Budget and a bit of Skill you can reach out at really Long Distance.
Rifle is (or was) a Ruger Precision Rifle that was Accurized, Rebarreled with a Proof Research Carbon Fiber wrapped barrel. Chambered in 6mm Creedmore.
Thermal Scope is an Eotec clip IR-LR
Scope is a Revic PMR 4-28 X
Supressor on barrel is a Form 1.
Laser Rangefinder on left side of handgard is a Silencer Co Radius
The Shot was off a Tripod.
Coyote was killed in Oregon by a friends Son...had his 9 yr old boy with him in training!
I ain't adding up the cost of all this equipment but it is more that A Brand New John Deere I suppose.
Last edited: