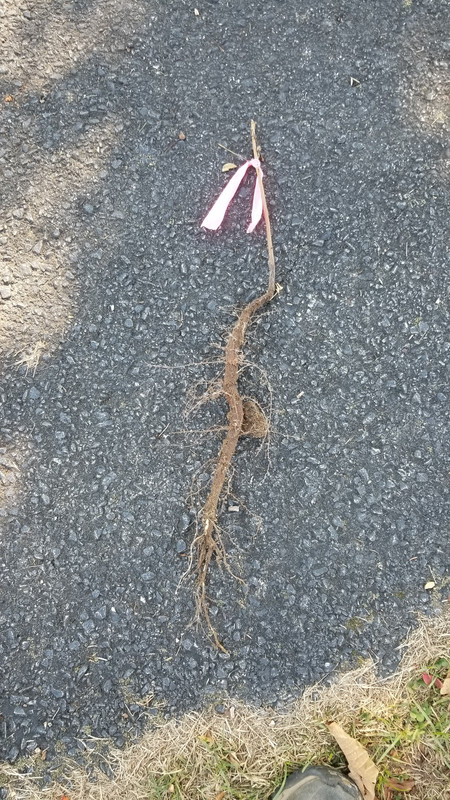 Our friend
@aaronc
came to visit me this morning and left with 3 Hickory Seedlings (The Baseball Size Nuts) and we picked up about 25 large nuts for planting also.
One tree had around 75 nuts on it this year and the Squirrels got several....2 Squirrels were KIA in the highway coming to the trees.
The ground is So DRY that the dirt just crumbled away, but I think they will be OK.
It was very nice to Meet you and Thanks for the Dunstan Chestnuts which I am going to Plant a bit later.
How can a sprout 6" tall have an 18" tap root?????