I haven't done a large-scale high detail turkey pic in a few years and decided it is time.
I have never done a pic of a group of gobblers kicking each other's butt in a woods at the edge of a field. Gonna put a shagbark on the right side and maybe a squirrel watching the show.
As you can see by the extra wings on the top gobbler, I have already repositioned the top bird a little closer to the fight.
The SMACKDOWN!
Stay tuned and if you feel like you need to fire off a gobble, go for it!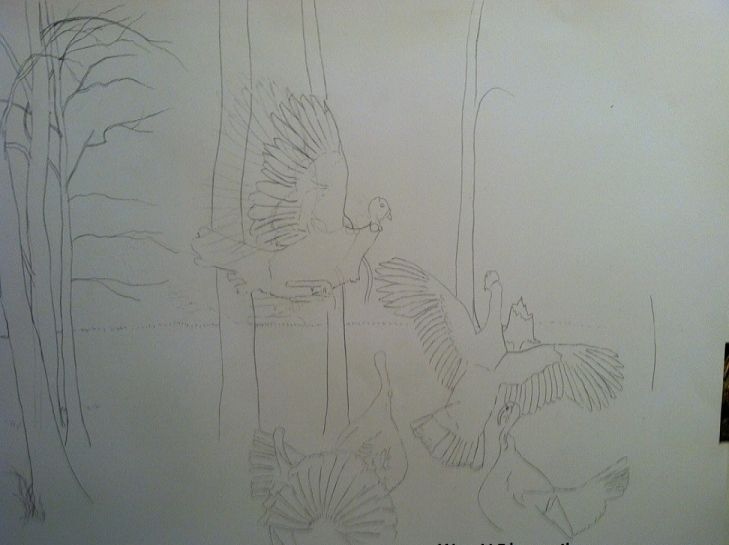 Is it April yet?
Wess